Logo above by Irisa Flowers
All Photos in logo by Nancy Degenkolb photography
Welcome!
Look for our facebook page: LiLeopard Bengals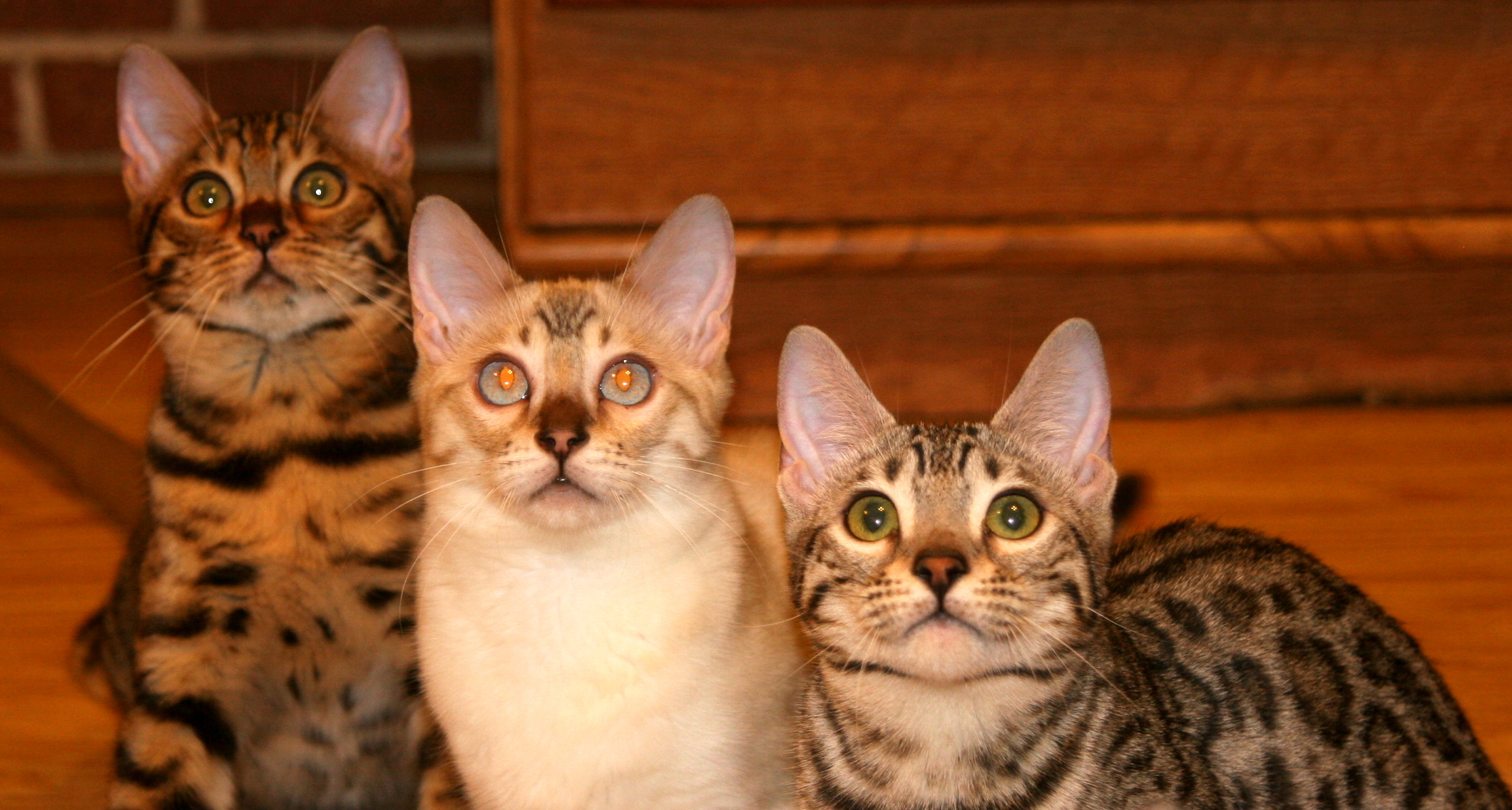 Thanks for stopping in...
Lil'Leopard Bengals is a hobby breeder located in the little town of New London, Texas. We are conveniently located near Longview/Tyler and about 2.5 hours east of Dallas. Our babies are family raised in our home and are handled daily. They are well socialized with children, dogs, and other cats. We are registered TICA and have signed the voluntary code of ethics. We show our cats and have them health checked on a regular basis.
All of our cats come from exceptional bloodlines; they all have at least a Champion in their pedigree, though most have multiple Supreme Grand Champions! We are currently producing award winning kittens. All of our cats are regularly HCM screened and are Felv/FIV negative. We offer a lifetime HCM replacement guarantee as well as a 2 year health guarantee. We will be here to answer your questions even after you take your baby home. Be sure to check out our page with comments from previous customers. We have now been breeding Bengals for over 10 years and are very passionate and loyal about the continuation and improvement of the Bengal breed.
We strive to keep our cats low in quantity and high on quality. We breed for the total package: rosetting, type, and purr-sonality! We are focusing on dramatic rosetting or marbling without losing correct confirmation, health, and temperament. Who wants a pretty cat you can't touch? We mostly breed for brown rosetted Bengals, but occasionally will have snows, marbles, and silvers.

We usually have a litter in the works so check back until you find a little beauty to fall in love with. Once you get a Bengal you never go back!
---
| Return Home | Our Kittens | Our Queens | Our Studs | About Us | About Bengals | Contact Us |