Quadruple Grand Champion
UniquePrints Hot Rod Lincoln

Screened HCM Neg. @ 1yr

Screened HCM Neg. @ 2yrs on 7/31/16
PK Def N/N by parentage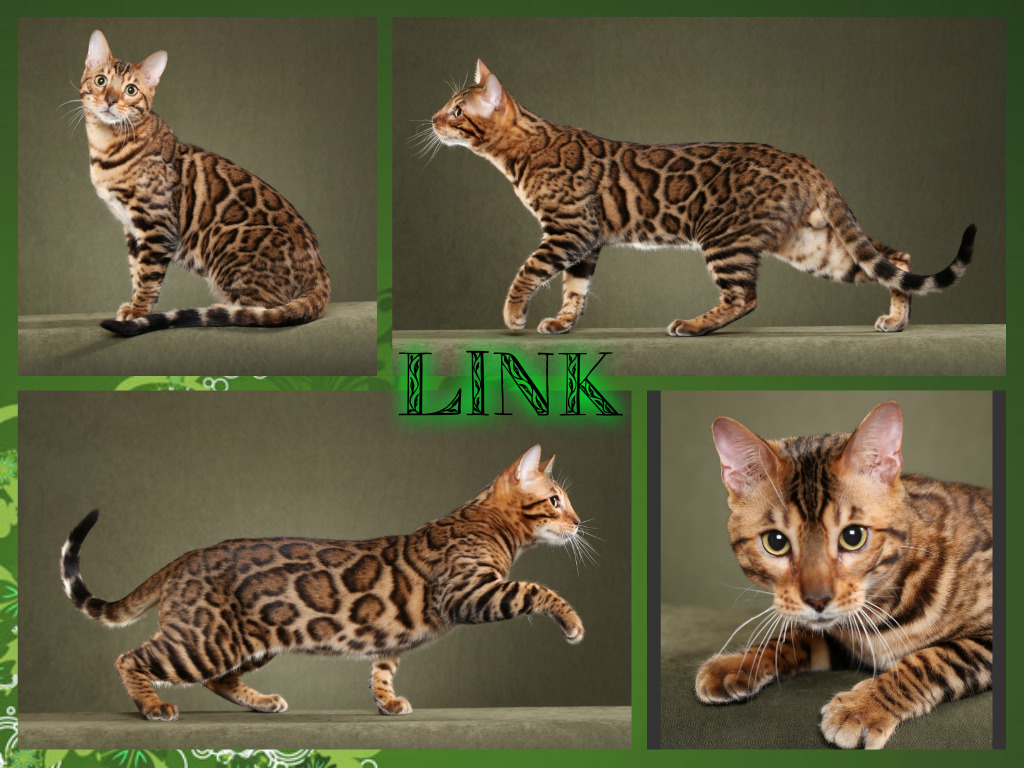 We started looking to bring in new blood and are thrilled to have found Link. His pictures speak for themselves. He is currently leading an impressive show carrier and his kittens are breathtaking!(Pictured @ 8 months old.)
Link's sire and dam pictured below:
RisnSun Ash

(Screened HCM Neg)
and BengalBabeCA Maui Girl

(Screened HCM Neg)
---

Champion
Marbleous Buddy Holly

Screened HCM Neg. @ 1yr on 7/31/16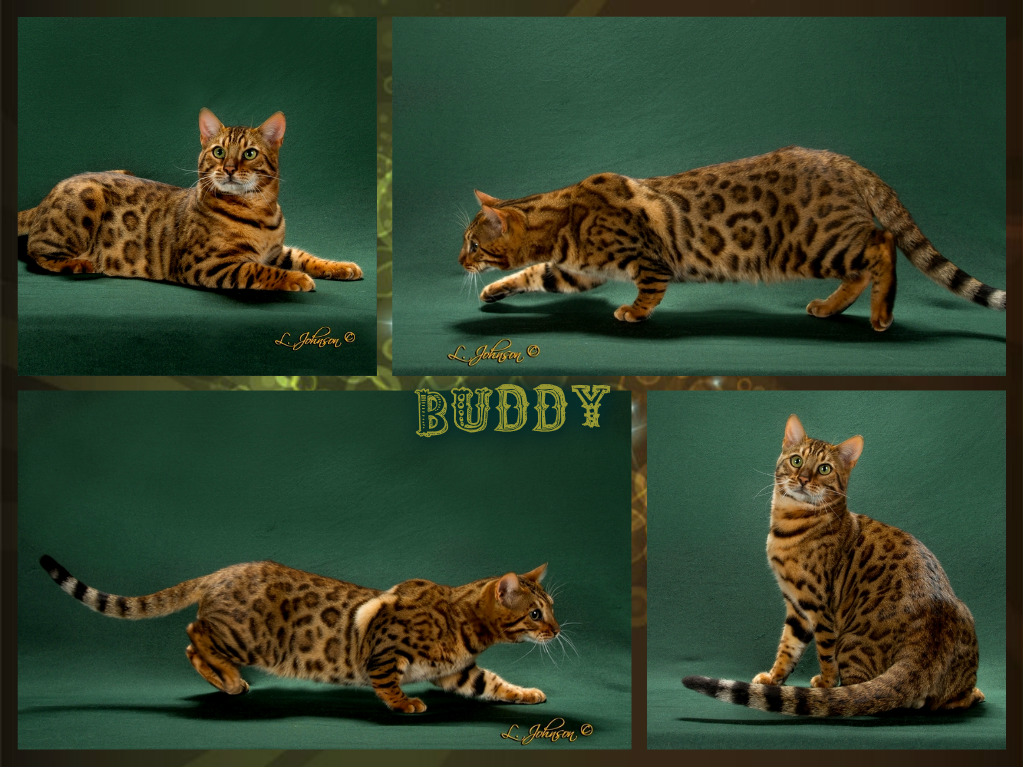 Buddy was added to our program in order to keep back daughters of Link and have a male to breed them to. However, we for-see Buddy having a much larger impact on our program than we could have imagined. Many thanks to BobbiJean Fickle. (Pictured @ 8 months old.)

Sumatra Quiet Riot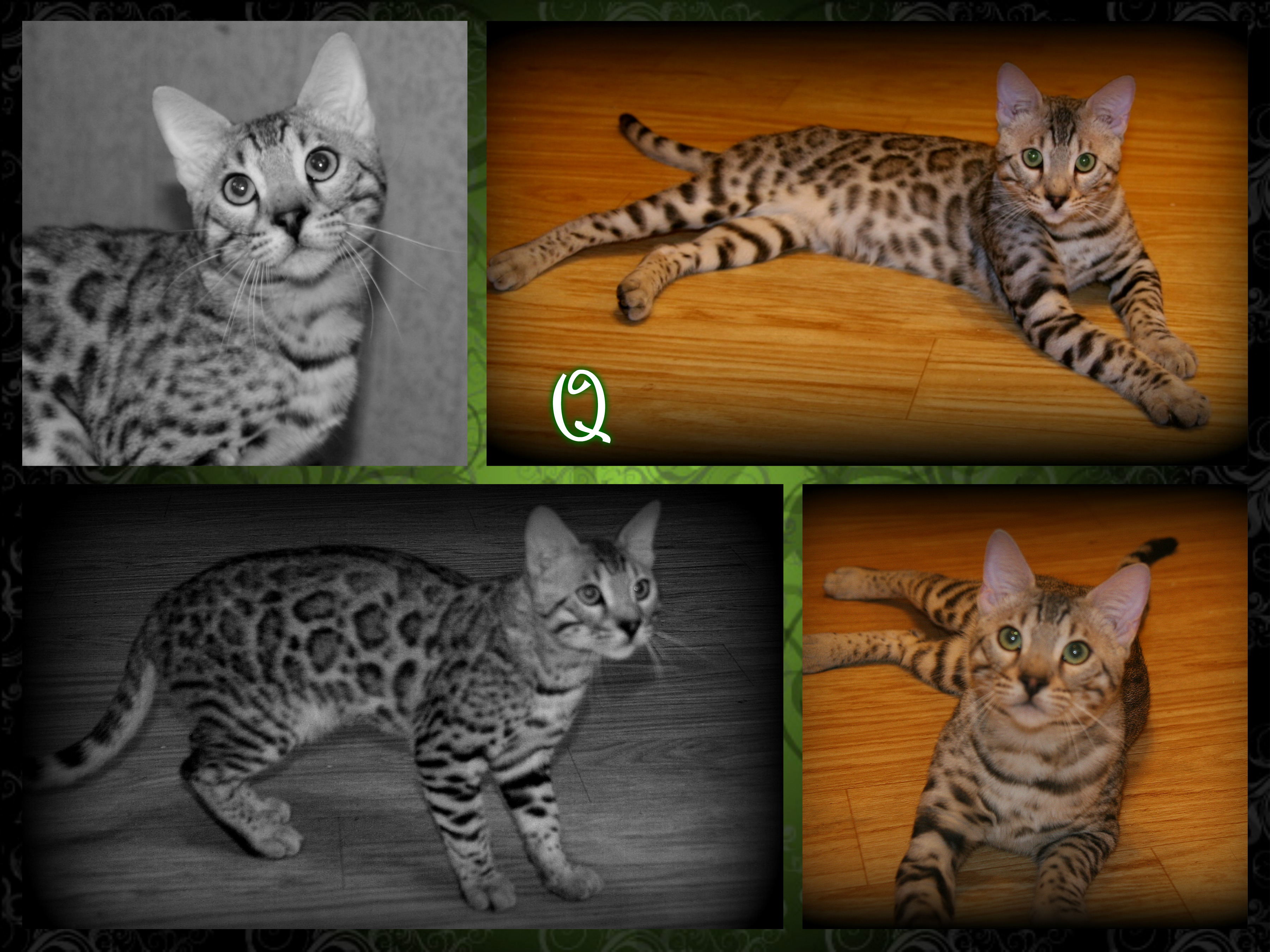 We are so excited about having Q as a stud. Not only is he a stunning silver with a great pattern, he also has amazing confirmation. He has begun passing these wonderful features on to his kittens!

LiLeopard Journey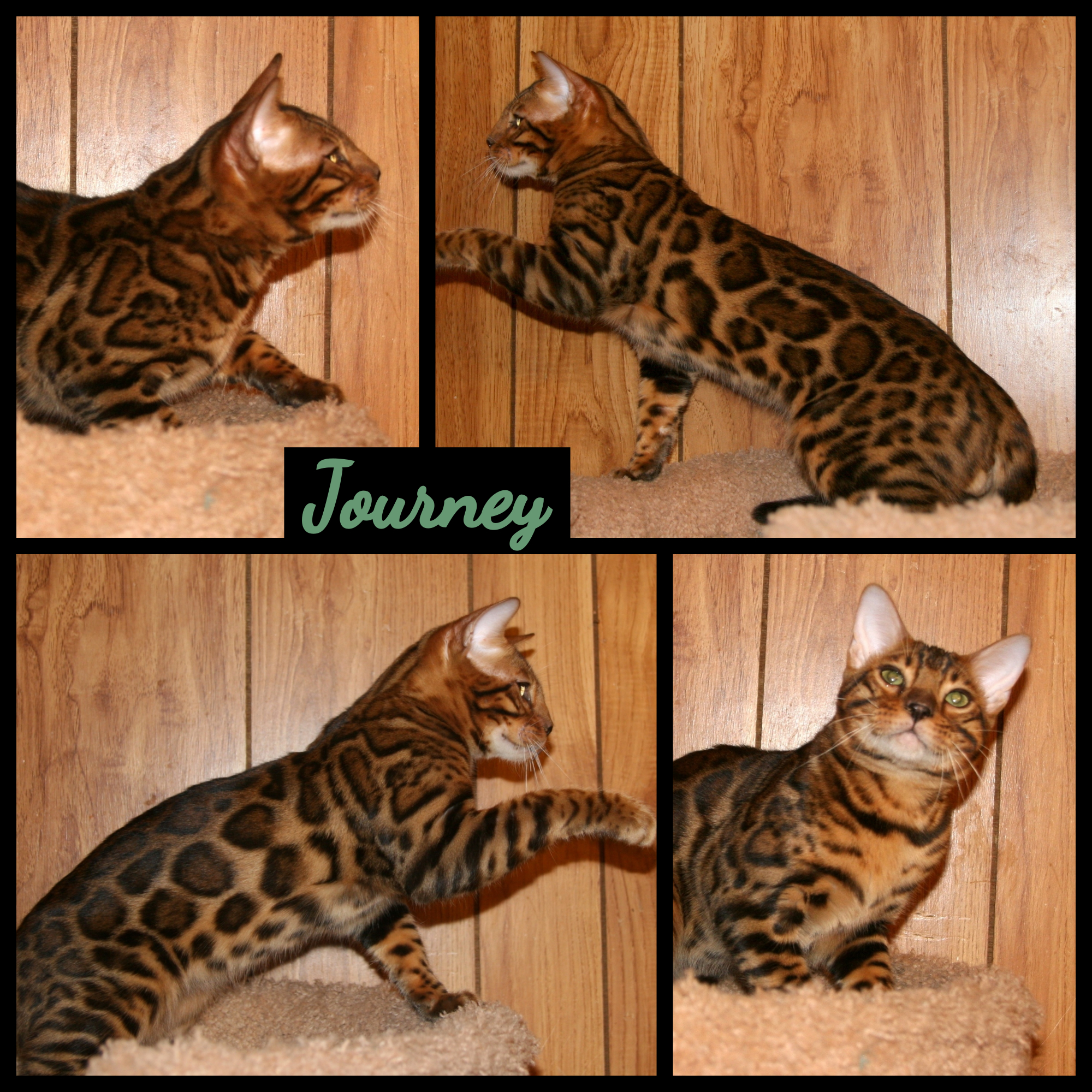 Journey is the offspring of Q and Seri and the grandson of Link. He is the closest we have come to our vision of the perfect Bengal, and therefore his name is very fitting. We look forward to his kittens in the near future.


| Link's Page | Buddy's Page | DJ's Page | Past Studs |

---
| Return Home | Our Kittens | Our Queens | Our Studs | About Us | About Bengals | Contact Us |