Quadruple Grand Champion
UniquePrints Hot Rod Lincoln

Screened HCM Neg. @ 1yr

Screened HCM Neg. @ 2yrs on 7/31/16
PK Def N/N by parentage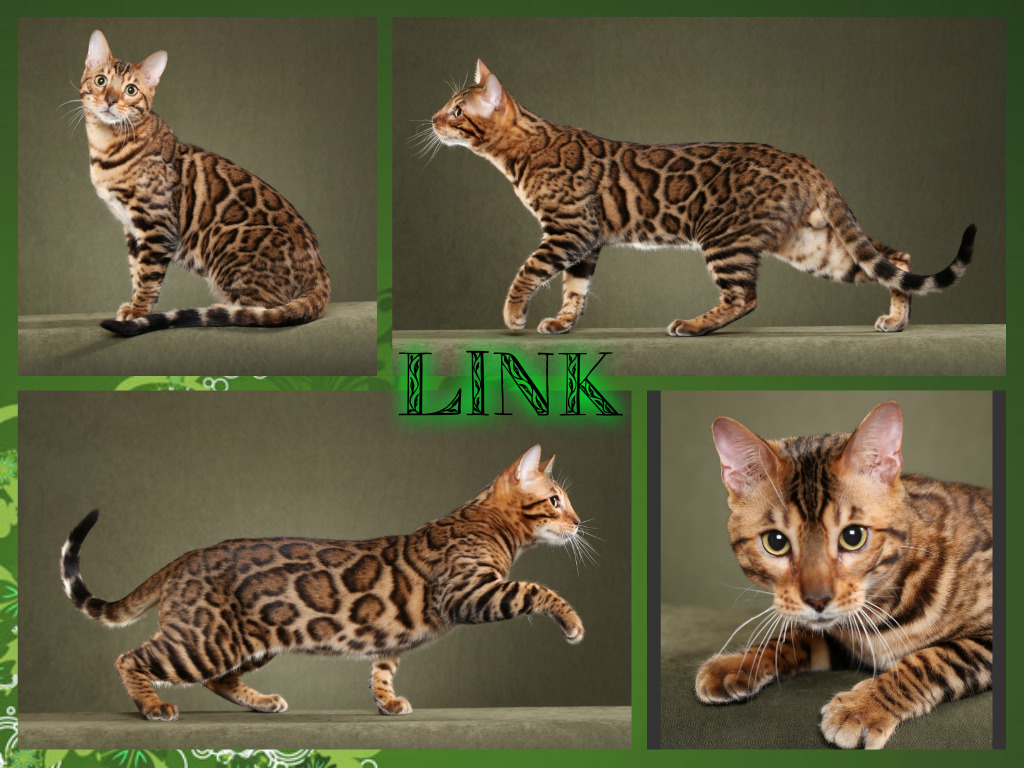 We started looking to bring in new blood and are thrilled to have found Link. His pictures speak for themselves. He is currently leading an impressive show carrier and his kittens are breathtaking!(Pictured @ 8 months old.)
Link's sire and dam pictured below:
RisnSun Ash

(Screened HCM Neg)
and BengalBabeCA Maui Girl

(Screened HCM Neg)
---

Champion
Marbleous Buddy Holly

Screened HCM Neg. @ 1yr on 7/31/16
Pk-def and Pra N/N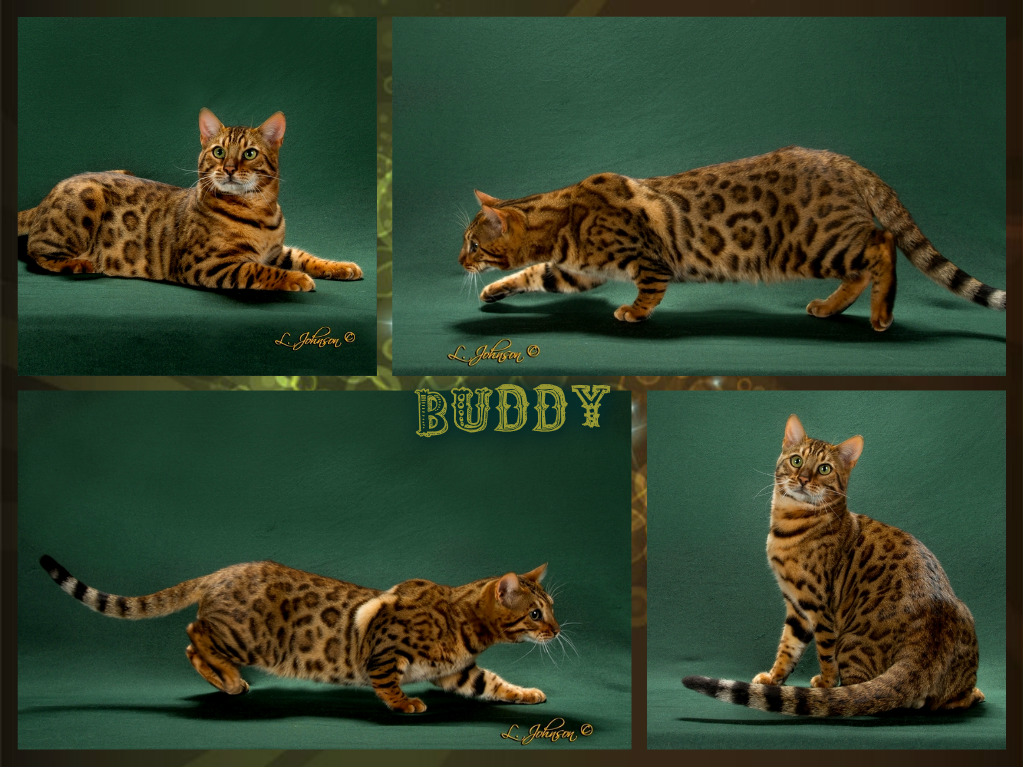 Buddy was added to our program in order to keep back daughters of Link and have a male to breed them to. However, we for-see Buddy having a much larger impact on our program than we could have imagined. Many thanks to BobbiJean Fickle. (Pictured @ 8 months old.)

Uniqueprints Mjolnir of LiLeopard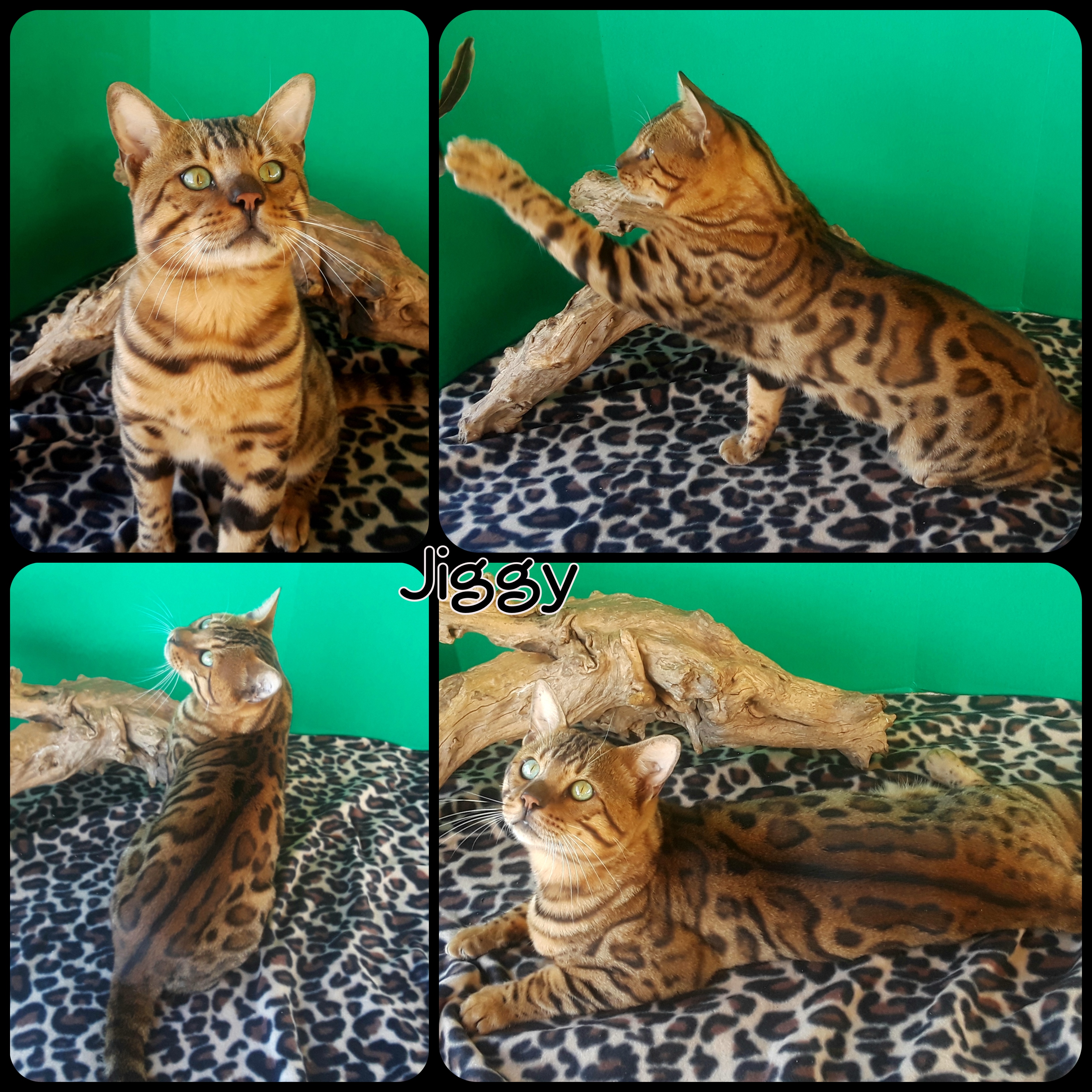 We had the opportunity to have Link's half brother join our program and we couldn't pass that up. "Jiggy" is not only a big, handsome hunk, he is already producing friendly large rosetted kittens.

LiLeopard Journey
Pk-def and Pra N/N by parentage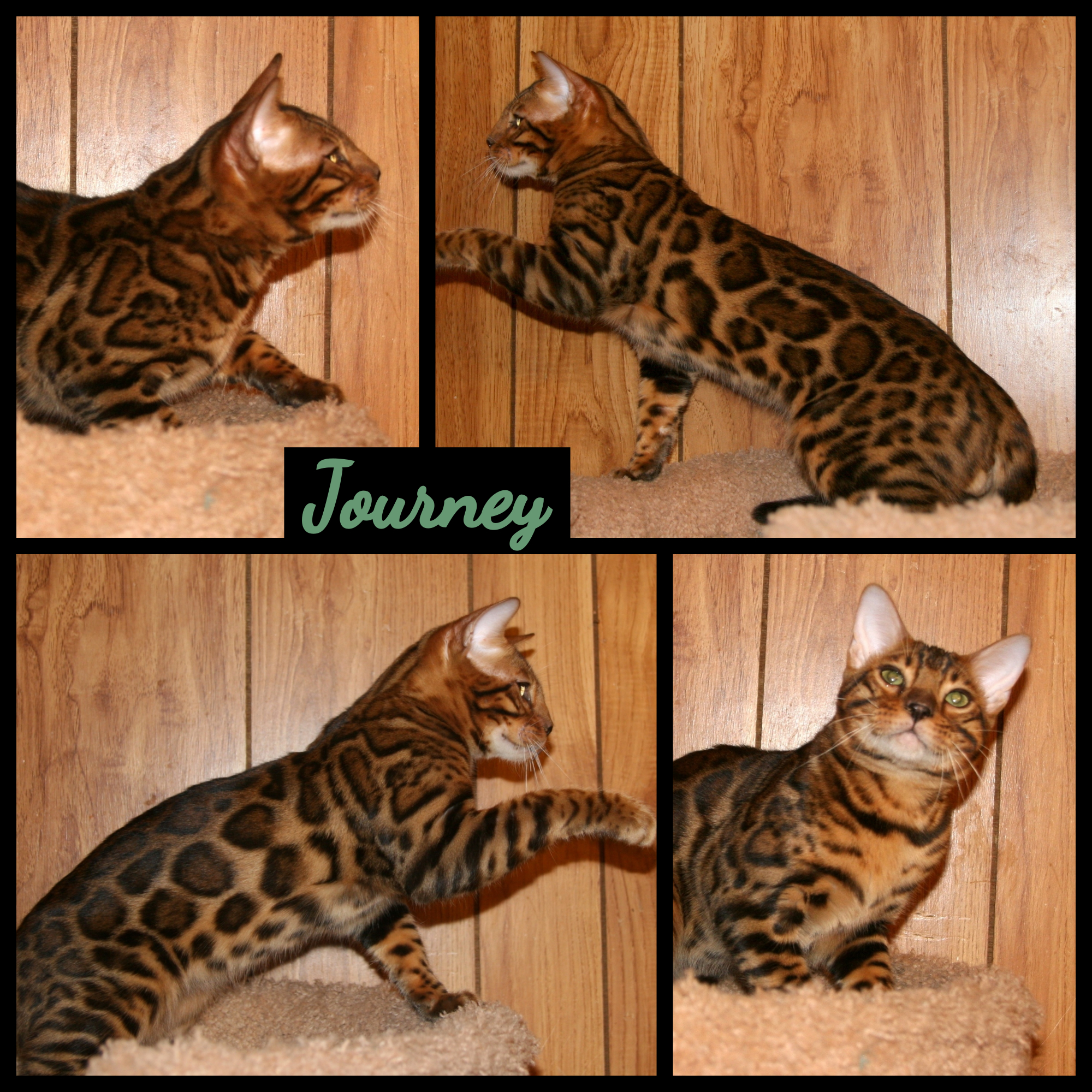 Journey is the offspring of Q and Seri and the grandson of Link. He is the closest we have come to our vision of the perfect Bengal, and even though we are naming our cats from music themes his name is also a metaphor. We look forward to his kittens in the near future.


| Link's Page | Buddy's Page | Past Studs |

---
| Return Home | Our Kittens | Our Queens | Our Studs | About Us | About Bengals | Contact Us |