Contact us if you would like to be on a waiting list for future kittens. Deposits are not accepted before kittens are born as we want to make sure the litter arrives without complications and is healthy before asking for a commitment.

Once kittens are born and doing well, if you would like to make a deposit before kittens are posted, kitten choice will be given in the order deposits were received. Individual kitten pictures are typically posted when the kitten are between 4-6 weeks old.
Pet kittens are priced between $1000-2500. Deposits are $300-500. For information on how kittens are priced see this page: http://www.lileopardbengals.com/KittenInfoPricing.html

Q and Ghost
We didn't expect snow kittens, but we were surprised with 2 snow girls, 1 silver girl, and 1 brown boy on April 5th
2 kittens still available
---

Q and Seri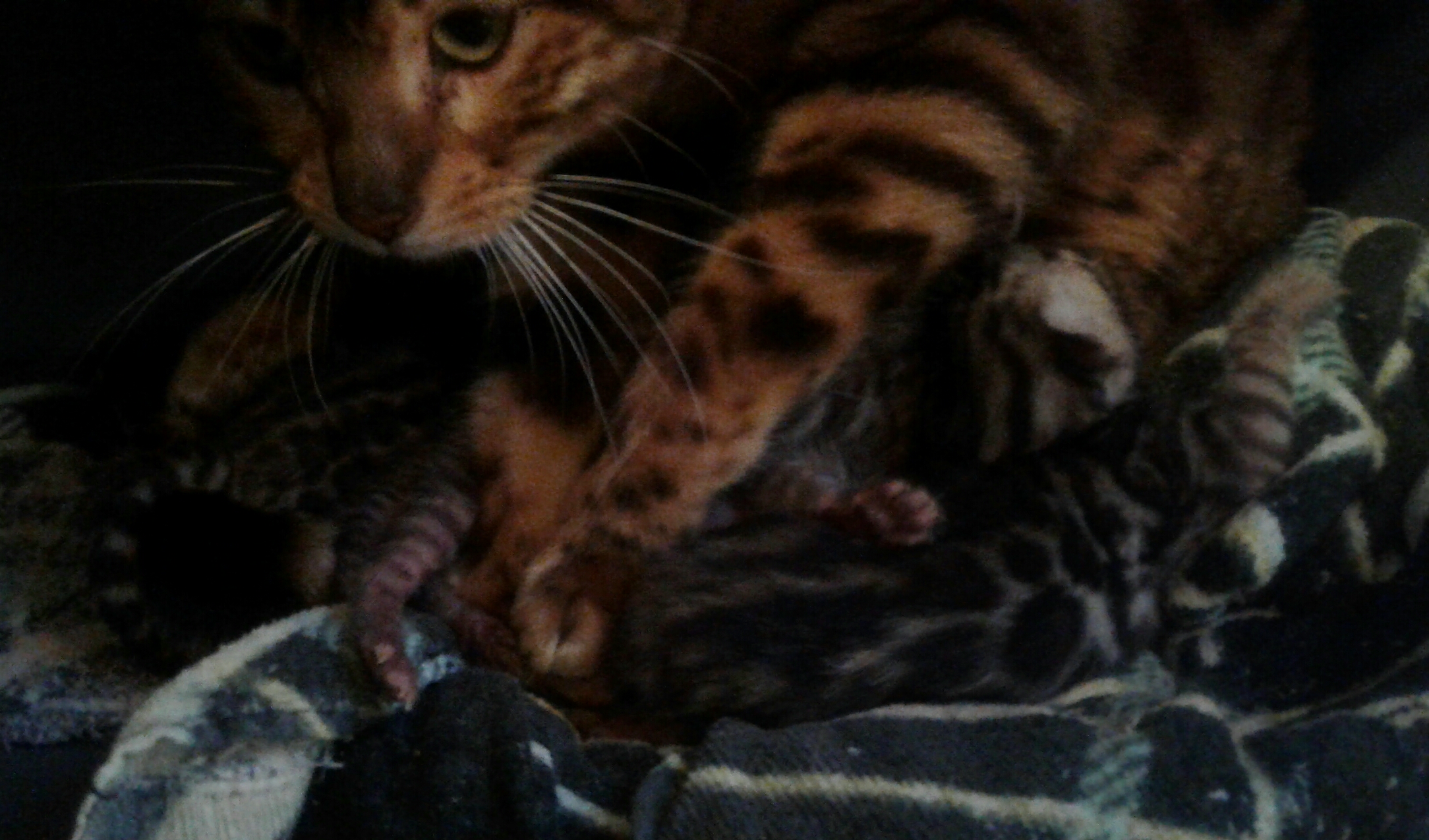 4 gorgeous silver kittens (2 girls, 2 boys) were born April 16th
1 male and 1 female reserved
---

Buddy and Lithium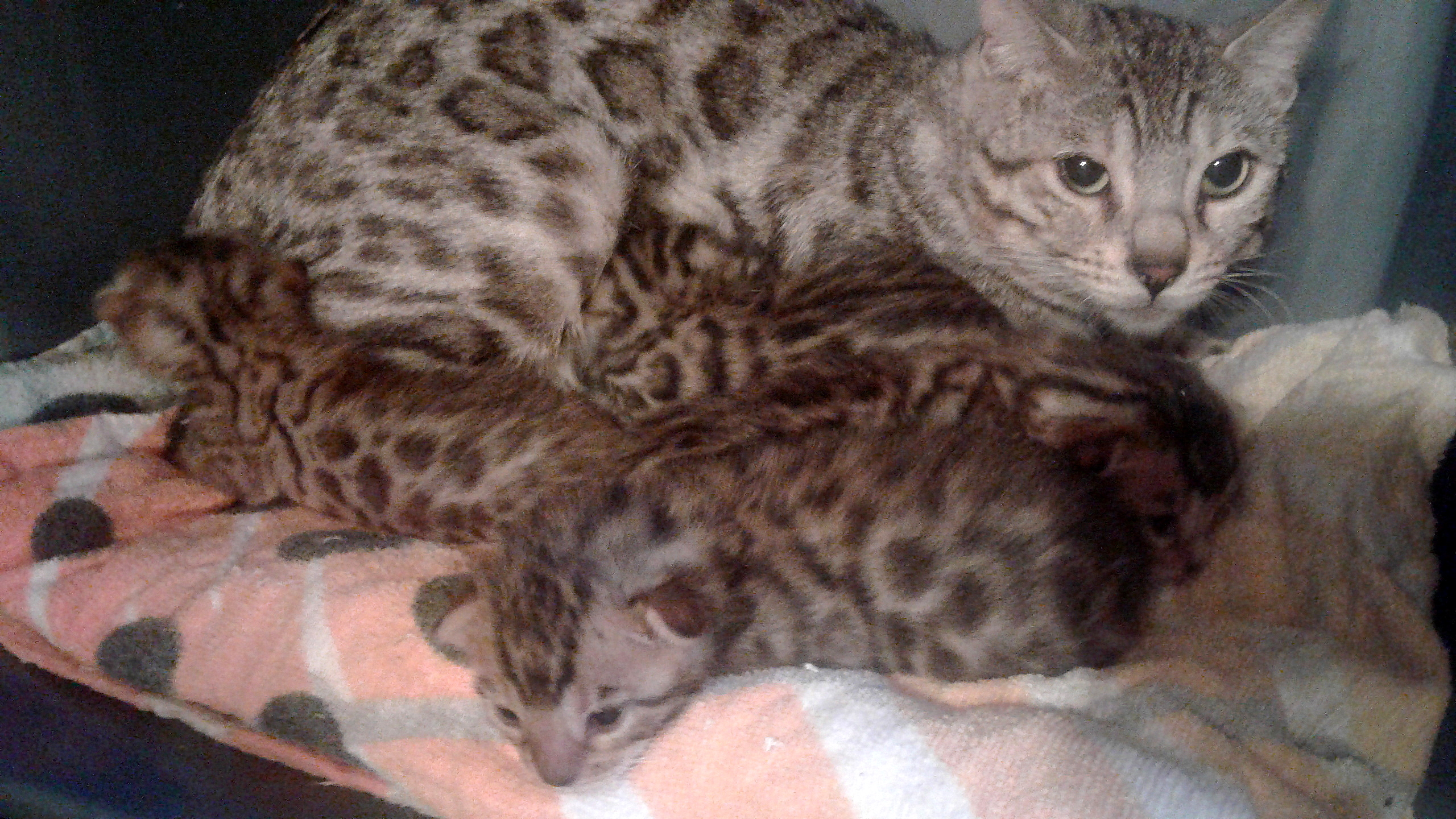 4 beautiful babies were born April 17th. There are 3 brown (2 boys, 1 girl) and 1 silver boy. ALL ARE SPOKEN FOR
These kittens will range from $1000-1500.
---

Journey and Ema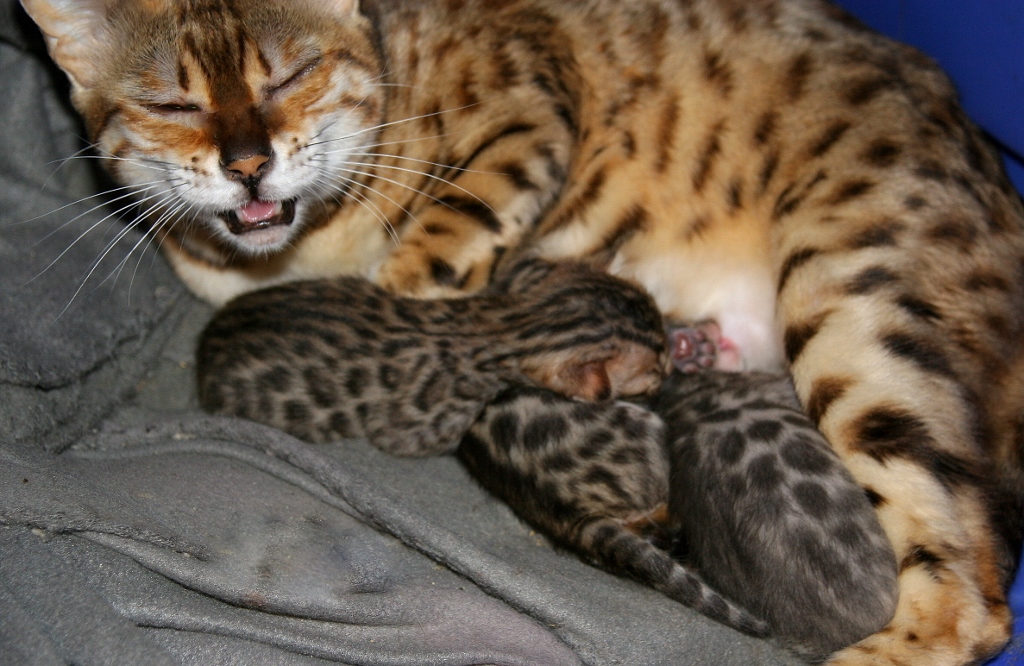 We were planning to retire Ema, but these two were in love and sold me on the idea.
3 handsome rosetted boys were born April 24th. 2 brown and 1 blue!
This is Journey's first litter.
---
---
| Kitten Info & Pricing | Upcoming Litters | Ghost's Litter | Seri's Litter | Lili's Litter | Past Kittens | Comments from our customers |
---
| Return Home | Our Kittens | Our Queens | Our Studs | About Us | About Bengals | Contact Us |